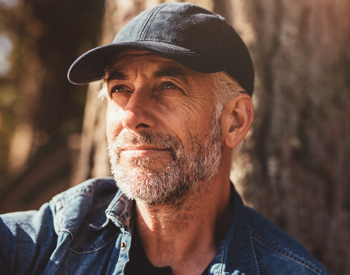 At Frontier Village Dental, we can save your natural smile from tooth loss or extraction. Our up-to-date restoration technology will give you something to grin about after you visit our office.
If you have a tooth that is weak, broken, decayed, or cracked, you may need restorative dentistry. Restorative dentistry focuses on fixing dental issues and improving oral health after tooth damage. Our restoration procedures will effectively return your natural teeth to optimal health, beauty, and function. Dr. Lambertus will ensure that your procedure is pleasant and quick.
Our patients love coming in for restorative dentistry. Many patients even save time and money when they choose restorative dentistry to restore their smiles.
Fillings, Inlays, and Onlays
When you have suffered a deep cavity, it can be uncomfortable to chew, and you may be leaving the tooth open to infections and further damage. Depending on the tooth and the location of the decay, we can provide fillings, inlays, and onlays to restore your tooth. This leads to a restored bite and can help protect your oral health.
After a close examination and a series of digital images, we can recommend the restoration that will best meet your needs, so you can be healthy and comfortable again!
Same-Day Crowns
Dental crowns are tooth-shaped fixtures that cover and guard damaged teeth. These protective covers can restore teeth that have suffered damage or decay. They can also complete a root canal procedure.
Traditional crowns are typically a 2 week process. This process begins with digital impressions during the first appointment, which a dental lab uses to produce a crown. Once that crown has been completed, we place it in a second appointment.
With CEREC technology, we can create and place your dental crown in just one day! This is an exciting option for patients who need more timely restorations.
Dr. Lambertus will prepare your tooth for the crown before the restoration is placed. Digital tooth impressions will ensure that your unique crown will fit comfortably. We produce that crown in our very own office while you sit in the chair. After a short milling process, we bond your new crown in place.
You will enjoy the complete strength and beautiful look of a natural smile. With a same-day crown, you can enjoy the benefits of a dental crown along with convenience!
Stable Dental Bridges
You should never have to feel self-conscious about a gap in your smile! Our stable dental bridges will give you greater confidence and better functionality. If you are missing a few teeth, a dental bridge might be the best choice for you.
A bridge includes two dental crowns and a replacement tooth. Dr. Lambertus can complete your smile with a beautiful and durable dental bridge in less time than ever with CEREC technology. Come in for a consultation with Dr. Lambertus today to discuss whether this might be the best option for your smile.
Dentures
If you are missing many teeth, we can provide dentures that can restore your smile! We offer a number of denture options that can fit your lifestyle as well as your health needs.
Our dentures can either be full or partial sets. We can also offer dentures that are supported by dental implants for a secure smile that you will love! You can enjoy a full smile again when we create dentures for your unique smile.
Dental Implants
This is an excellent option that replaces the root of a tooth as well as the crown. Your implants are titanium rods that are placed in your jaw to support a new tooth. We complete the process with crowns that are color-matched and shaped to fit your smile.
If you are missing an entire arch of teeth, dental implants can add stability and security to your set of dentures, so you can have a smile that will not slip or click!
Restore Your Smile at Frontier Village Dental Care!
There are many impressive solutions for a weak, broken, or missing tooth. Here at Frontier Village Dental, we know that a damaged or missing tooth can make it difficult to bite, chew, and socialize normally. We provide all of the latest and greatest technology to efficiently repair your smile.